Skin, lighten
and even skin tone
Against UV damage, oxidative
& inflammatory activities

Overall skin radiance, health, hydration
& smoothness

An ultra potent skin-brightening supplement – made with unique and wholesome ingredients direct from Mother Nature in high and safe concentrations for head-to-toe, inside-out skin beauty.

Taken orally, PhytoBright harvests the skin-brightening effects of Golden Yellow Tomato (PhytoflORAL® PURE 0908 FINE), while also inhibiting melanin production with Japanese Spring Turmeric and naturally-occurring L-Cystine.

Clinical Study on PhytoflORAL® over the course of 84 days.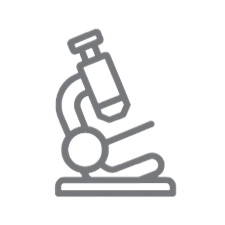 Significant skin brightening effect among 82% of panelists
(Determined by using spectrocolorimeter)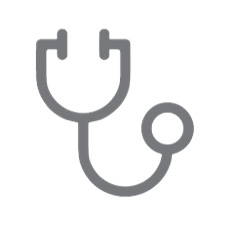 Significant increase in skin quality
(Evaluated by expert clinician)
Decrease of skin dryness and skin roughness
Significant increase in skin suppleness
Achieving more uniform skin complexion (even skin tone)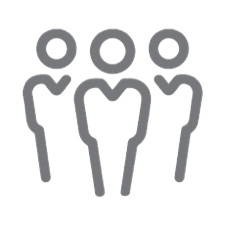 Subjective skin quality assessment by panelists
Great improvement in parameters, including skin radiance, suppleness, evenness, smoothness, moisturising, elasticity, visible skin youthfulness, overall skin beauty as well as skin resistance to UV

PhytoflORAL® provides a natural and unique product to maintain beautiful, healthy, radiant and younger looking skin from within.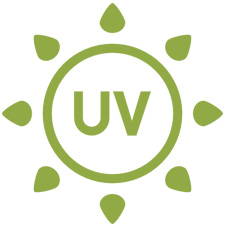 Supports UVA/B Protection
UV absorbency - Supports protection Against UVA & UVB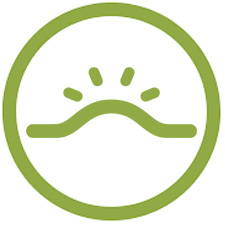 Anti-Inflammatory
Anti-inflammatory activity (reduction of inflammatory response) & inhibition of MMP-1 (collagenase)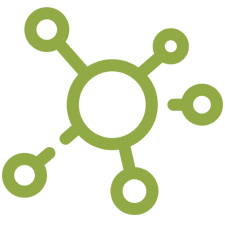 Anti-Oxidant
Reduction of oxidative stress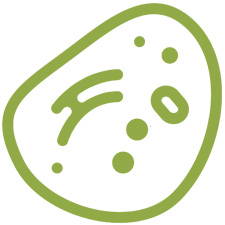 Inhibition of Melanin Synthesis

Up to 82% of panelists showed a significant skin lightening effect after just 84 days of use. A clinical scoring of skin quality showed significant improvements in skin texture, hydration, and uniformity of complexion.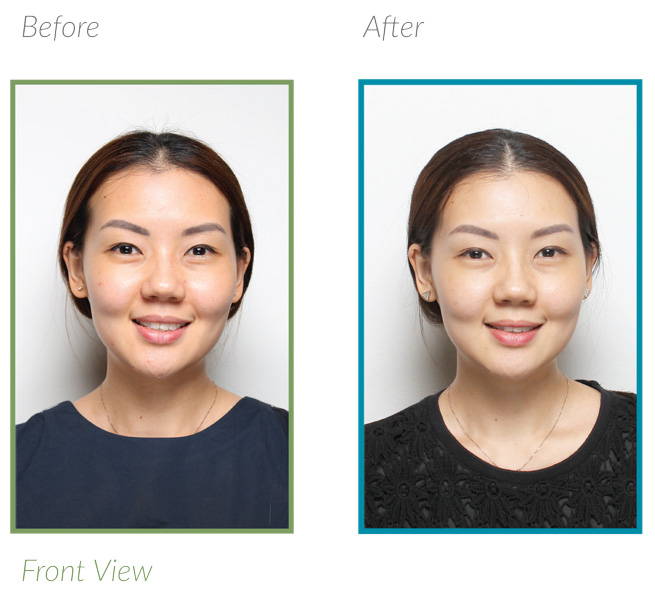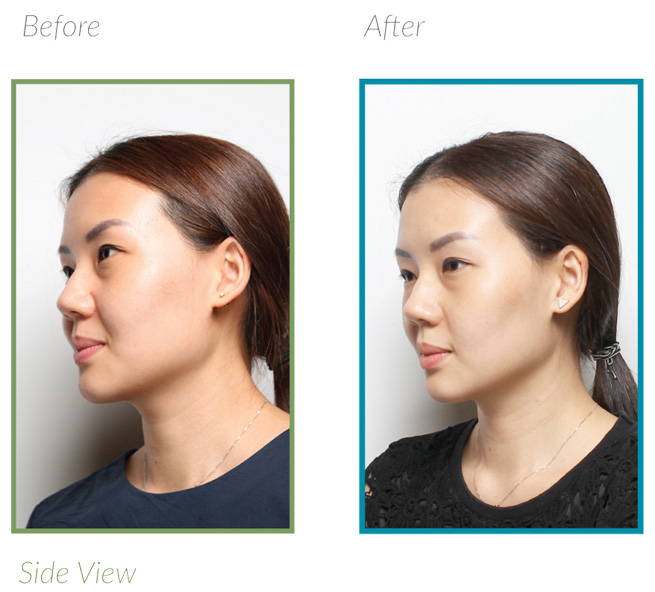 "I love that Phytobright gives me top-to-toe protection from the sun. I could see my skin tone getting fairer after about 3 weeks consumption and could see better results after continued consumption."
- Celestine Koh

"Was definitely a skeptic but was sold by the natural ingredients and have tried PhytoBright for three months now. My skin used to be much duller and even my daughter has noticed and commented that I'm fairer now. I see that some pigmentation marks are lighter too and am really pleased that PhytoBright really works!"
- Connie Khaw

"I am on my 3rd month dosage, honestly it does wonders overtime with brightening and I'm having less outbreaks. It gives my skin a healthy glow as well. Loving it."
- Shirley

Direct From Mother Nature
Made With Natural Ingredients
PhytoflORAL Pure 0908 Fine (Golden Yellow Tomato)
PhytoflORAL® from non-GMO, yellow-golden tomato fruit – a specially bred and cultivated tomato to contain high phytoene & phytofluene levels. Dehydrated, powdered, and a source of phytoene, phytofluene and zeta-carotene, vitamin E and phytosterols.

No extraction process, no chemicals, and no additives are involved in this process.

By taking colourless carotenoids which stay in your skin and absorb UV A and B before causing damages to your skin and prevents new melanin formation. It will work systemically all over your body.

Phyto(flu)ene can block triggers and inhibit melanin synthesis.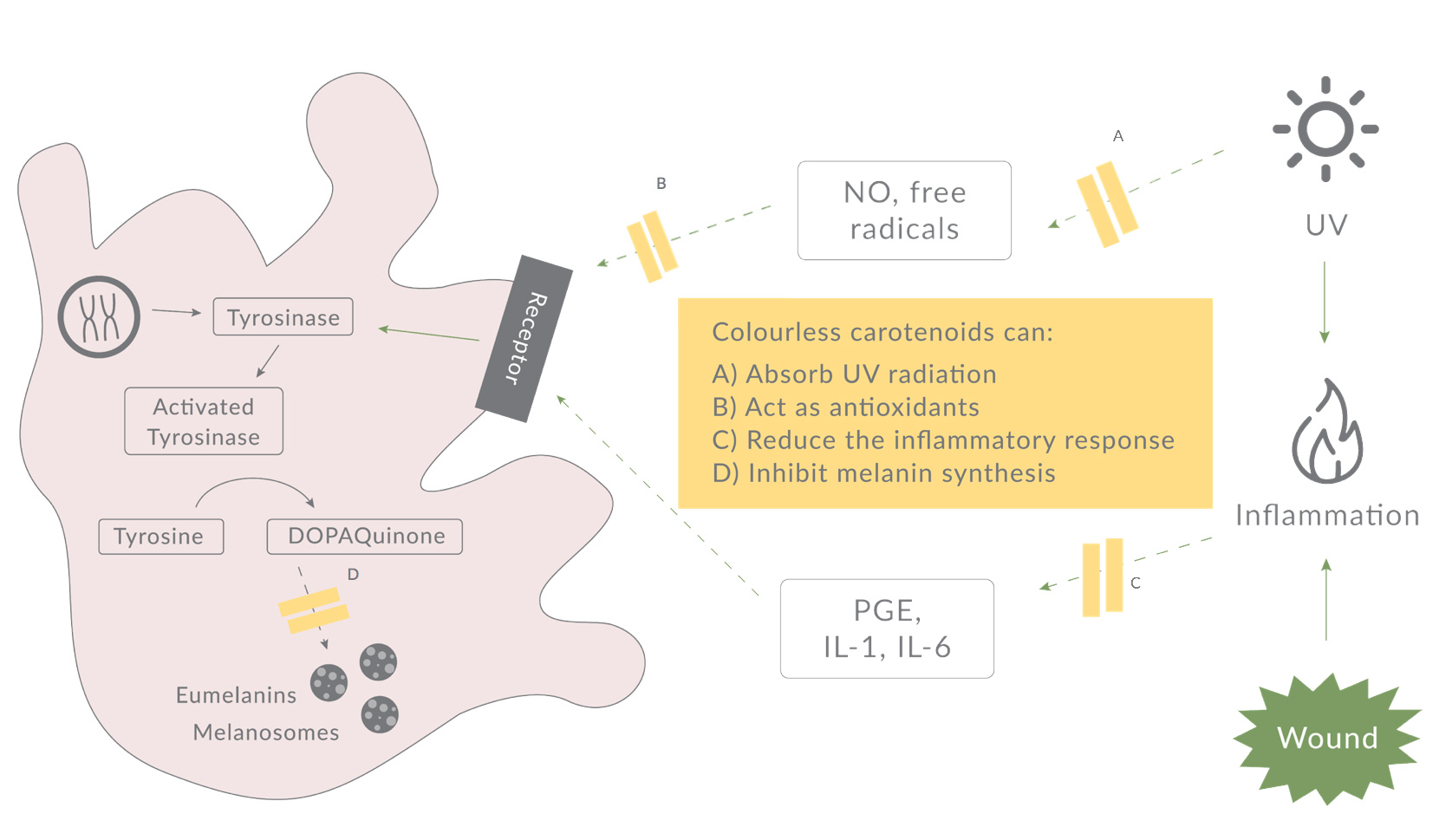 Tyrosinase inhibition to reduce melanin production
Researched for over 15 years by Kindai University.
Unique To Japanese Spring Turmeric Root

4 components:
Curcumenone, Curudione, Neocrudione, Curcumol
Effectively suppresses tyrosinase activity, a melanin precursor
Inhibits tyrosinase activity by 88%, causing a brightening effect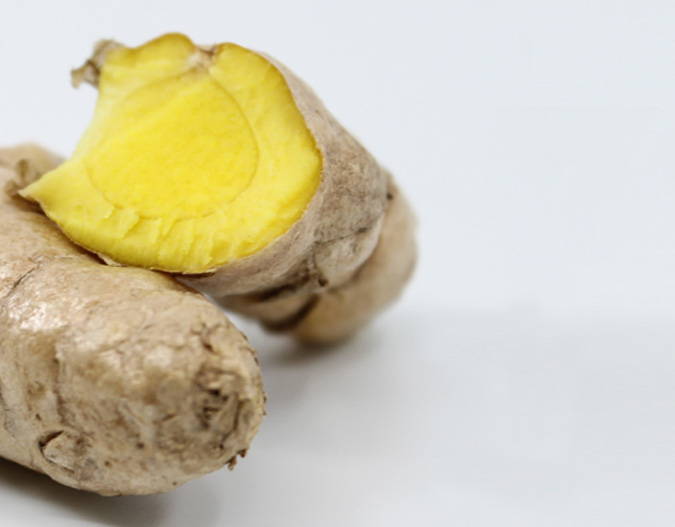 L-Cystine is a precursor of Glutathione, a potent antioxidant which plays an important role in the regulation of melanin production in our body. It also quenches free radicals generated by the sun and environmental aggressors to prevent skin darkening.

L-Cysteine (a compound used by others) has similar effects to L-Cystine, except that L-Cystine is naturally occurring and L-Cysteine is synthetic.

BioPerine® is made from black pepper, a natural bioavailability enhancer for increased absorption of nutrients. Its effect is "nonspecific", and can increase carotenoid absorption by 60%.