LIMITED EDITION COLLABORATION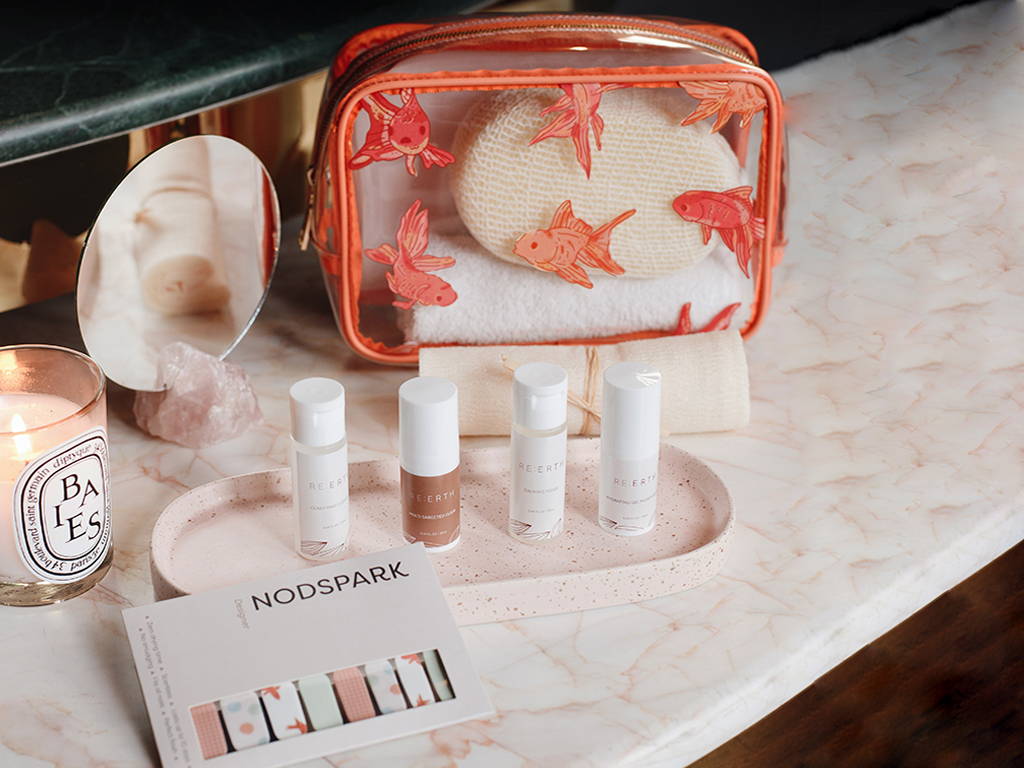 Inspired by the goldfish-catching game often played at Japanese Summer Festivals, RE:ERTH, kāi, and Nodspark, have come together to collaborate to create alimited-edition travel set which features RE:ERTH's new travel-sized Starter Kit, and Nodspark's fuss-free designer nail wraps, fitting perfectly in a gorgeous Travel Pouch by kāi.
The Travel Pouch and Nail Wraps boasts a uniquely eye-catching design that incorporates orange and peach goldfish frolicking in water – embodying the languid, relaxed mood of the perfect vacay.
Eliminate the stress of packing for travel with a carefully curated, gorgeously designed, grab-and-go beauty travel set for healthy skin and glamorous nails on the go.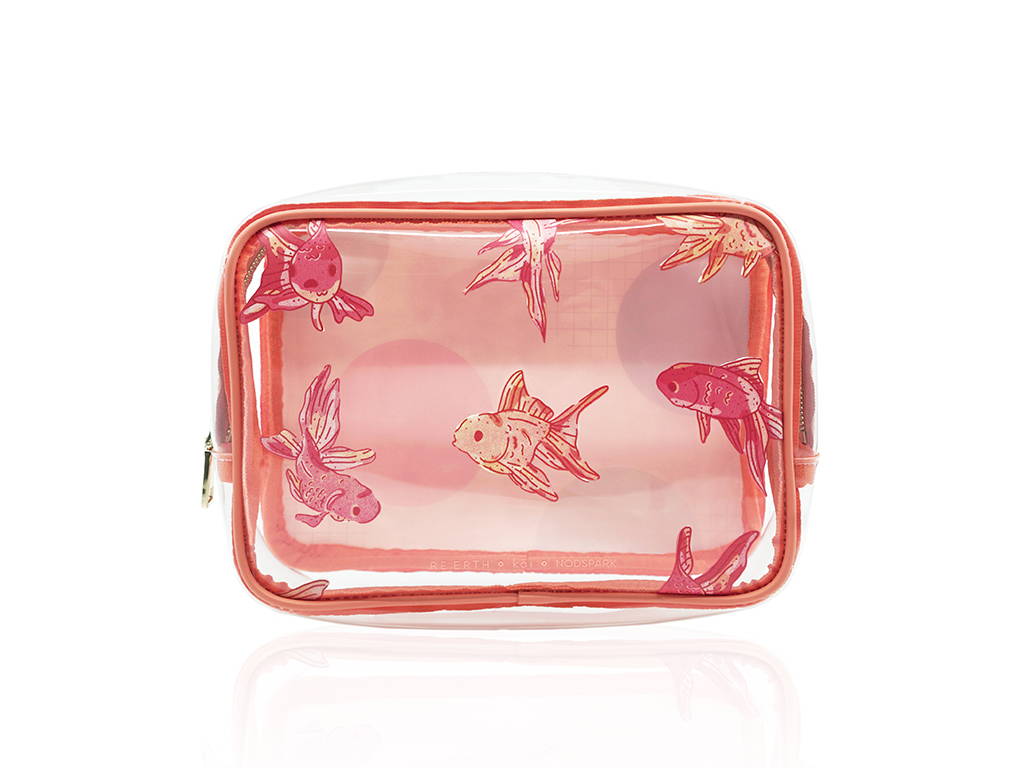 25 cm x 18 cm x 7 cm
---
Zip closure
---
Made from TPU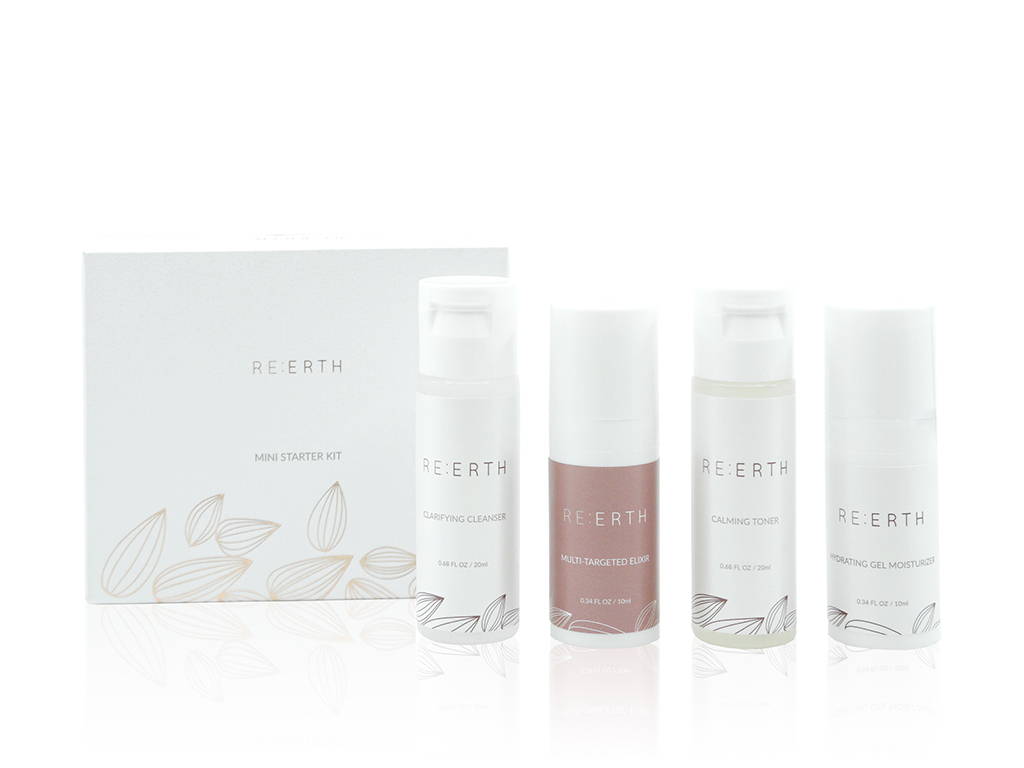 RE:ERTH Travel-Sized Starter Kit

Clarifying Cleanser (20ml)
A gentle, 2-in-1 cleanser that effectively melts away light makeup and grime on theskin without stripping away moisture, balancing pH levels for fresh, silky soft skin.
---
Multi-Targeted Elixir (10ml)
An exclusive formulation that absorbs rapidly and deeply into the skin within 10 seconds, leaving zero residue. Not only does it firm the skin and refine pores, it reduces dark spots, giving the skin an even, radiant complexion.
---
Calming Toner (20ml)
A lightweight and refreshing toner that evens out skin tone while hydrating and strengthening the skin barrier for a healthy and glowing complexion.
---
Hydrating Gel Moisturizer (10ml)
A weightless, oil-free, anti-bacterial formula that gives skin a burst of moisture while keeping new impurities that clog pores at bay, for velvety smooth skin.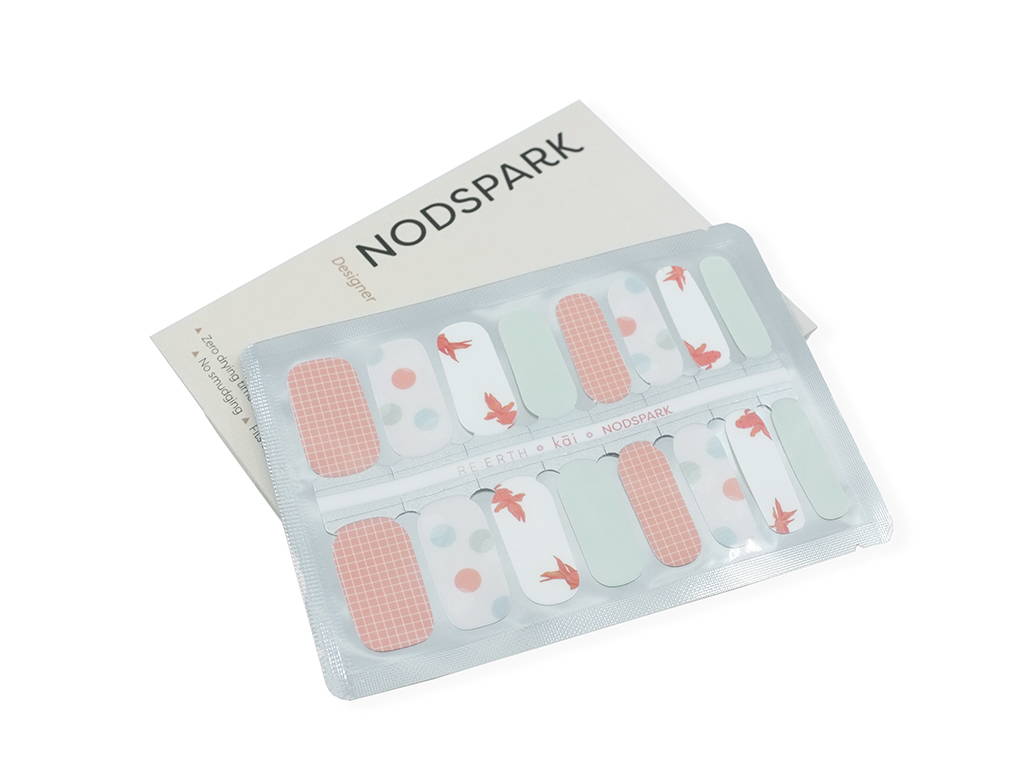 ​16 Nail Polish Wrap of varying sizes
---
1x Mini Nail File
---
1x Cuticle Pusher Stick
---
Instructions for application and removal

*Please note that colours on screen may vary due to the lighting and colour resolution ofdifferent screens.
By providing his/ her personal information to us, the participant fully understands and clearly consents to the use of his/ her personal information for sales and marketing communications relating to RE:ERTHx kāi x Nodspark Travel Set (including but not limited to events and promotions) and/or marketing analysis by RE:ERTH and/ or by the Permitted Parties (the "Purpose" for the period until October 2020).
For the purposes of these Terms & Conditions, "A Permitted Parties" shall refer to Nodspark, kāi, and outlets selling RE:ERTH x kāi x Nodspark Travel Set. In this regard, we will not disclose a participant's personal information to third party organisation(s) other than the Permitted Parties.
Tag your travel set on Instagram